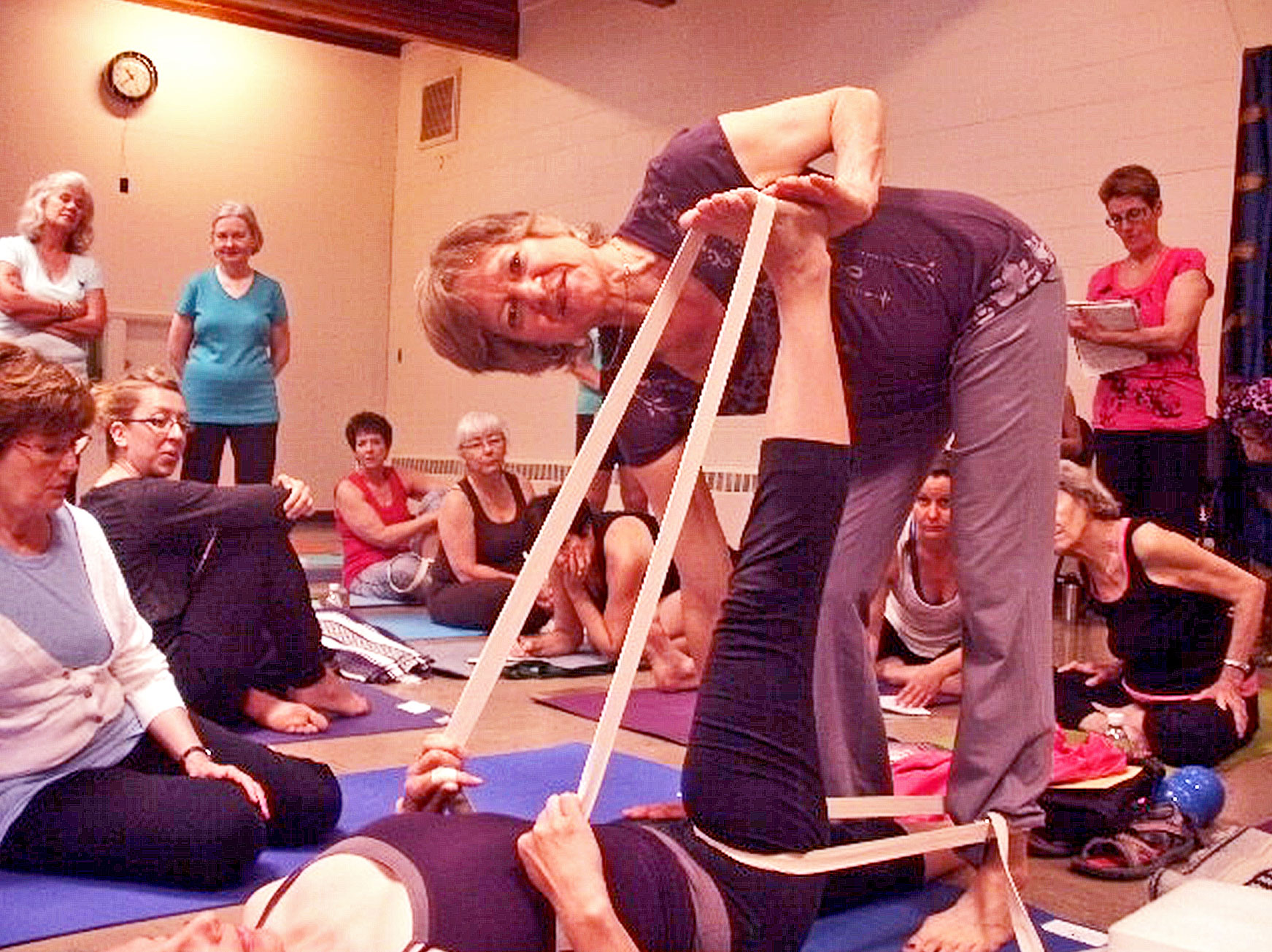 UPCOMING WORKSHOP SCHEDULE
The specific content of my workshops is planned to meet the needs of the students. Some workshops focus on one element (anatomy or Bodymind Ballwork or therapeutics) but others interweave all three elements. 
June 9-11, 2017, Gina Minyard Yoga in Atlanta GA: Yoga Anatomy segment as part of 300-hour teacher training, qualified students can attend, see info here. 
July 15-17 2017, Abada Cultural Center, San Francisco, Yoga for Osteoporosis Teacher Certification Courses. Information here. 
This three-day 20-hour in-person training will give teachers direct experience of the specific yoga practice proven to strengthen normal and weakened bones. The pre-requisite for the course is successful completion of our 8-session course offered by YogaU Online, "Yoga for Osteoporosis: Teaching and Practice."
Course participants are eligible for certification with successful completion of this three-day training (written and practical tests included). Career opportunities after this course include participation in research study on the benefits of yoga for osteoporosis, and confidence in offering specialized courses to grow population of over-50 yoga students.
August 11-13, Bodymind Ballwork at Tasha Yoga, Williamstown, MA, info here.