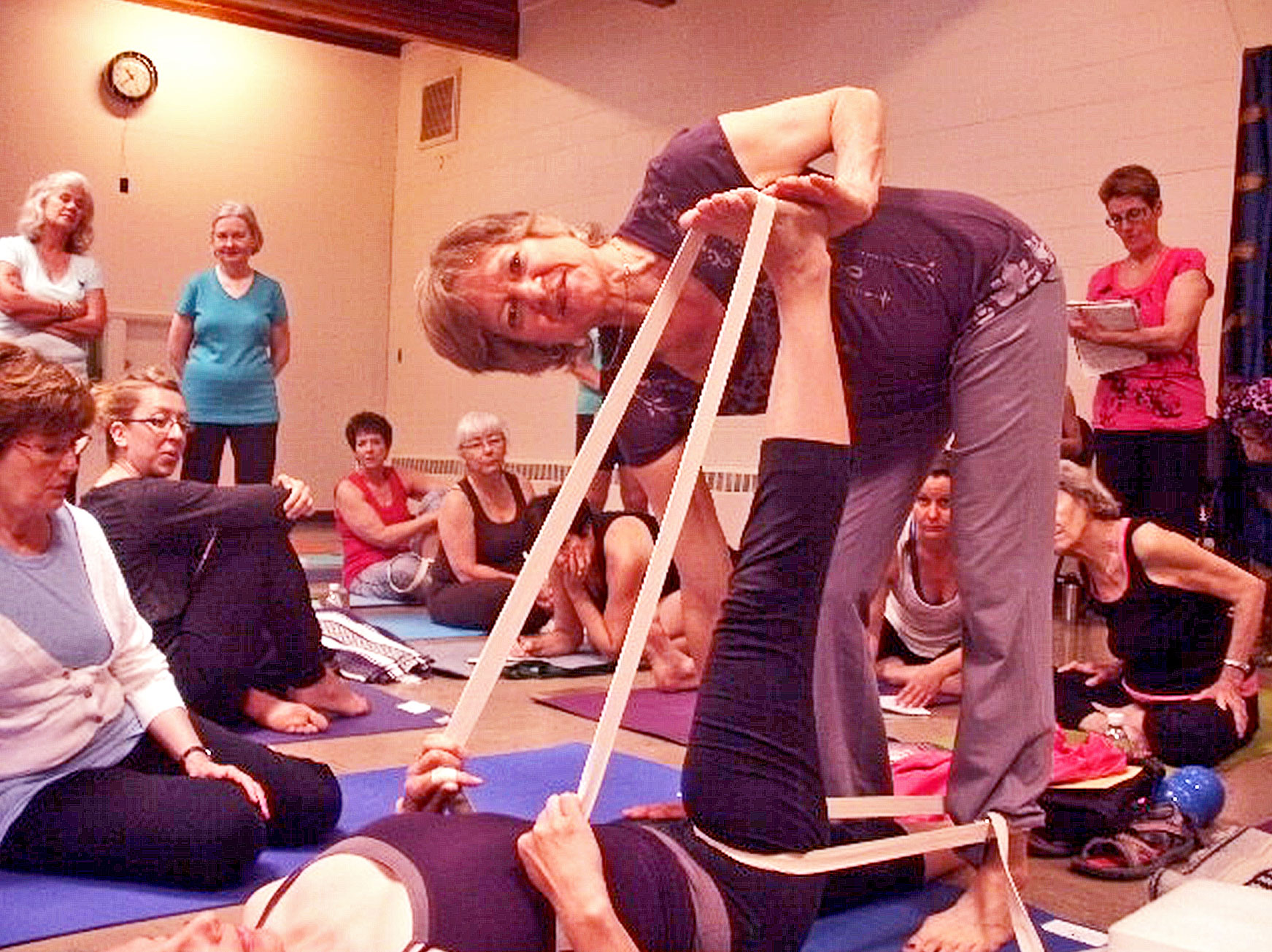 UPCOMING WORKSHOP SCHEDULE
The specific content of my workshops is planned to meet the needs of the students. Some workshops focus on one element (anatomy or Bodymind Ballwork or therapeutics) but others interweave all three elements. 
August 11-13, Bodymind Ballwork at Tasha Yoga, Williamstown, MA, info here. 
September 15-17, Yoga Collective, Atlanta GA:  Overview of Physiology for Yoga Teachers, including essential information on teaching students with osteoporosis, osteoarthritis, joint replacements, cardiovascular issues, and more. Info here. 
November 2-6, at my studio in NYC: Bodymind Ballwork Intensive. Three days of practicing all the ballwork techniques (open to all, individual day registration is fine) and two days of teacher training (by application, all five days required).  Times: 10 am-5 pm. Early Bird prices apply until September 15.
Thursday Nov 2 – Teacher Training, application required
Friday Nov 3 – Bodymind Ballwork for the spine, abdomen, ribs, psoas, breathing, open to all
Saturday Nov 4 – Bodymind Ballwork for the shoulders, neck, head, arms
Sunday Nov 5 – Bodymind Ballwork for the hips, legs and feet
Monday Nov 6 – Teacher Training, application required
To register, click select your option, then click Pay Now below. You can use a credit card if you don't have a Paypal account. If you choose less than the full five days, be sure to indicate which days you will attend.