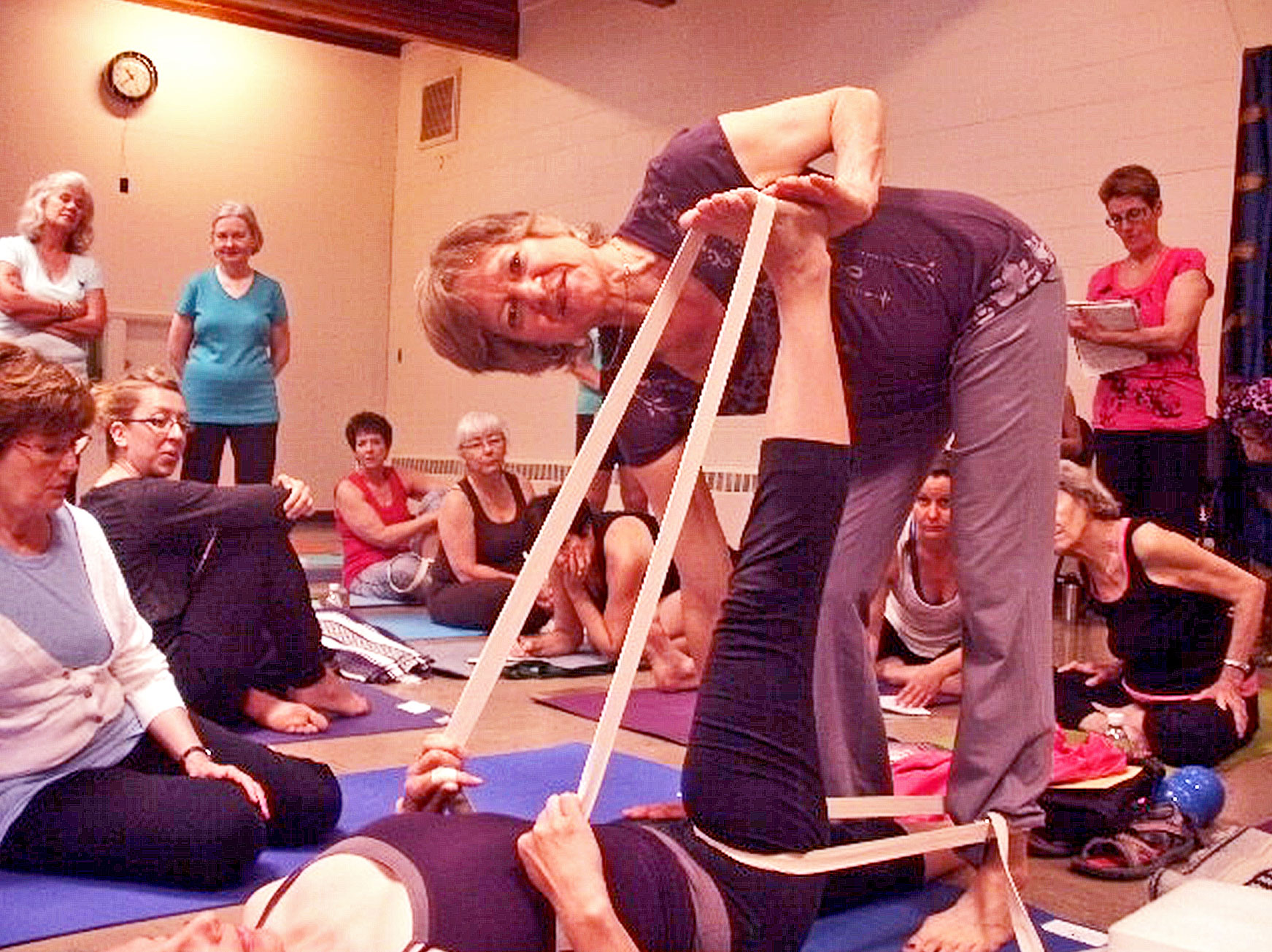 UPCOMING WORKSHOP SCHEDULE
The specific content of my workshops is planned to meet the needs of the students. Some workshops focus on one element (anatomy or Bodymind Ballwork or therapeutics) but others interweave all three elements. 
February 18 and March 18, 2018, 2-5 pm, Bodymind Ballwork at Shree Yoga, Bergen County NJ, info here. 
February 23-25, 2018, Yoga for Osteoporosis Teacher Training at Pure Yoga, NYC, co-taught with Dr. Loren Fishman. We have offered this course in Chicago and San Francisco to rave reviews. Prerequisites include successful completion of a 200-hour yoga teacher training of any style, 20 hours of online material with YogaUOnline, and passing grade on associated online test. This live 20 hour workshop includes detailed information about the Dr. Fishman Method of Yoga for Osteoporosis, and how to teach the syllabus of poses that are proven to improve bone density. Certification will be granted to qualified participants. Details and registration here.