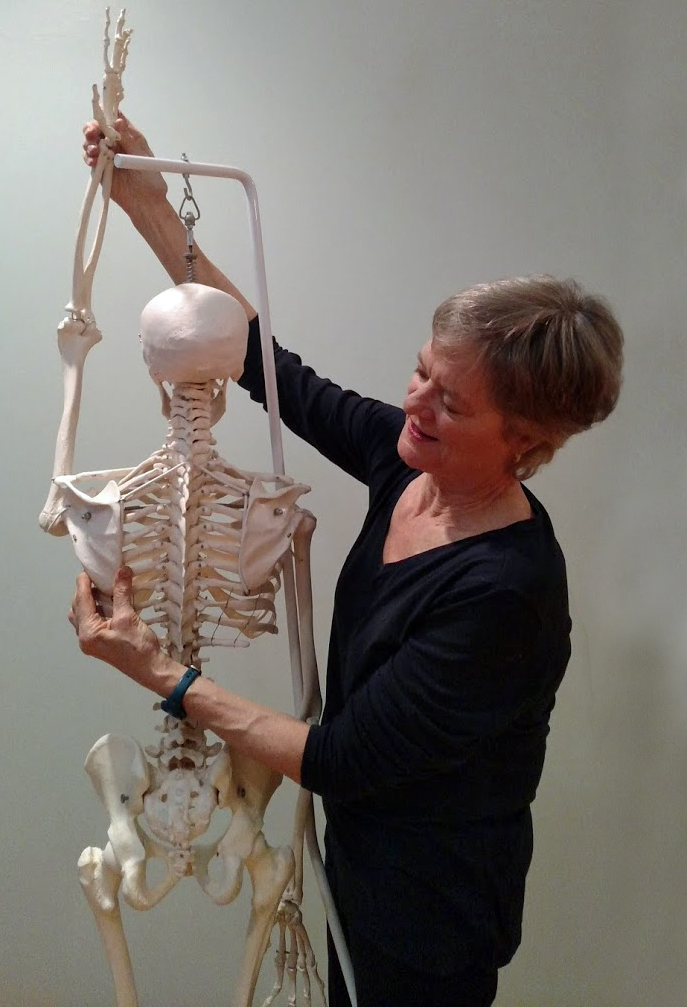 All yoga is inherently therapeutic, so what exactly is yoga therapy as distinct from yoga in general? I've heard many great teachers define it in different ways. To me, what makes the distinction is in the goal and the education/experience of the teacher.
A yoga teacher guides students in the practices of asana, pranayama, meditation, study of the philosophical teachings, chanting, and community service, in order to uplift their lives. Therapy will be part of it, because yoga improves our health.
A yoga therapist uses the tools of yoga to help people relieve pain and suffering in the body-mind-spirit. We use yoga techniques toward a particular goal. We do not diagnose. We work with the person, not the disease. We educate with the intention of relieving suffering.
Yoga opens the pathway for people to understand themselves more deeply, and to experience the flow of prana (life force) in the body-mind-spirit more clearly and powerfully. It is the prana that heals, not the therapist. Any good yoga teacher helps students to enhance the flow of prana. We teach people how to move intelligently, how to align the body well so that the natural healing power of the body-mind-spirit can do its work. A person's own vitality will do the healing. We provide the support, the environment and the techniques, and that's where the training comes in. We need to know about the underlying conditions to teach effectively. The teacher-student relationship is part of the therapy, but that's also true in medicine and psychology, so we can't claim to utilize more than other modalities.
So truly, every yoga teacher uses yoga as a therapeutic tool, and many students will expect their teacher to do just that. It's inevitable, because that's the way yoga works. Before every class, a student tells me about their latest ache or pain and wants my advice. Students put us into the role of healer, whether we want that or not. But we must practice ahimsa (non-harming), and avoid pretending that we know more than we do.
It matters how we present ourselves and how we pursue ongoing education. For myself, I continue to do research and learn from good teachers in related fields. Basic training to lead a yoga class is one thing. Training to be able to help people with medical ailments requires much more training in topics such as anatomy, physiology, psychology, and the characteristics of common medical conditions. We also need to have at least some knowledge of the current medical treatments for a range of common conditions. It's a larger skill set, a larger toolbox, and one we must use with discretion.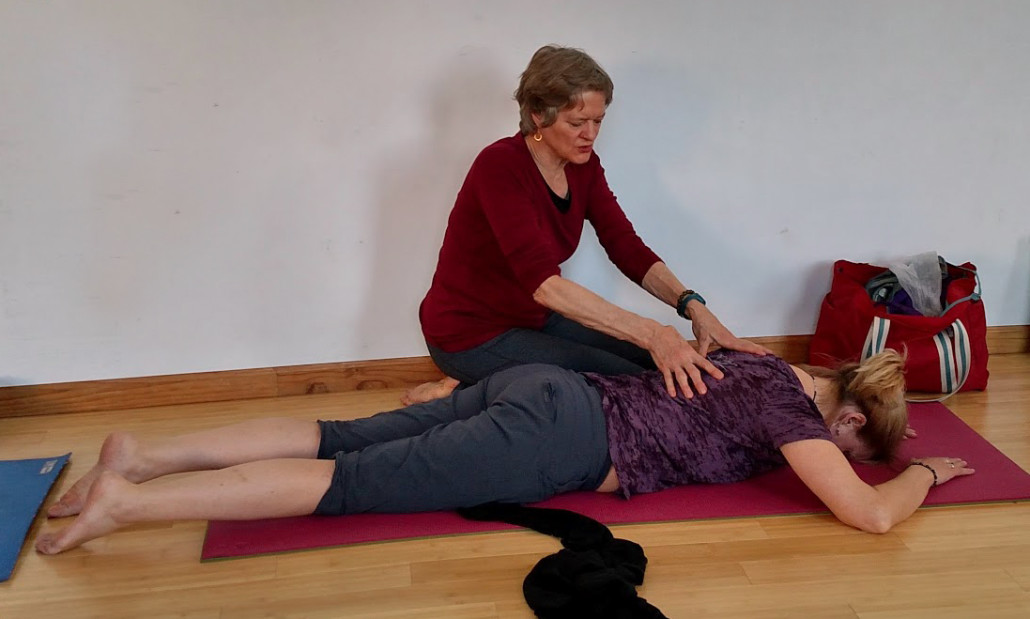 Where can one get this training? Yoga therapy training programs exist around the world, and more will come every year. IAYT has set preliminary standards for training, and this is a good start. We can use the training of psychotherapists, physical therapists and physicians as a model for what's needed. I advocate a period of formal training (at least two years after completing 500 hours of basic yoga teacher training), followed by a period of supervision/internship, similar to the training of social workers and medical doctors (at least two years). The formal training could be a combination of online and in-person courses, with competency tests. Perhaps those yoga teachers who are also accredited physicians or psychologists could help to design the curriculums and tests based on what has worked in their fields. And these programs should be administered by people who know about yoga. I'd hate to see the training of yoga therapists being legislated by people who know little or nothing about yoga (like university administrators, for instance).
What about licensing? Even though the issue of licensing has many dangers, I think it's the only way for yoga to be fully recognized as an effective health care modality. I would like to see different sub-specialties, like yoga for structural/orthopedic issues, for mental health issues, for disease management (cancer, diabetes, osteoporosis etc), for elder care, for children, and for military personnel and veterans. We don't all need to be expert at everything.
Right now this kind of training is self-directed, relying on the motivation, persistence, curiosity and integrity of each teacher to seek the training they need for what they want to offer. But potential students have no reliable way to evaluate a yoga therapist.
We're in an important transition now as a professional field. Yoga has proven its worth in helping to heal or manage dozens of medical conditions, and more evidence will come to light every year(1). We need to be ready to competently serve the multitudes of people seeking the benefits that yoga has to offer.
Footnote:
1. Dr.Timothy McCall's website has an ongoing list of studies showing the healing benefits of yoga.
http://www.ellensaltonstall.com/wp-content/uploads/2015/01/Ellen-final-logo-1-3-15-4.png
0
0
ellen.saltonstall@gmail.com
http://www.ellensaltonstall.com/wp-content/uploads/2015/01/Ellen-final-logo-1-3-15-4.png
ellen.saltonstall@gmail.com
2016-05-05 17:52:52
2016-05-05 17:52:52
What is Yoga Therapy and Who's Qualified to Offer It?