Thanks for visiting my site. I teach classes, privates and workshops in my New York home studio, and I also travel around the US and internationally as a guest teacher.
My specialty is using the methodology of yoga and Bodymind Ballwork to help people of all ages to move safely with confidence and joy. My mission is to help to educate yoga teachers in the subjects of anatomy, physiology and therapeutics. We can each be part of the change that is needed to improve health and wellness for everyone.
On the pages of this site you'll find a listing of the types of workshops I teach, my upcoming scheduled workshops, the New York ongoing classes, my background, my favorite books, the books I've written, the webinars I have taught, and a blog with reflections that I hope you'll find interesting.
Saltonstall Studio
17 E 16th St #5, near Union Square
New York, NY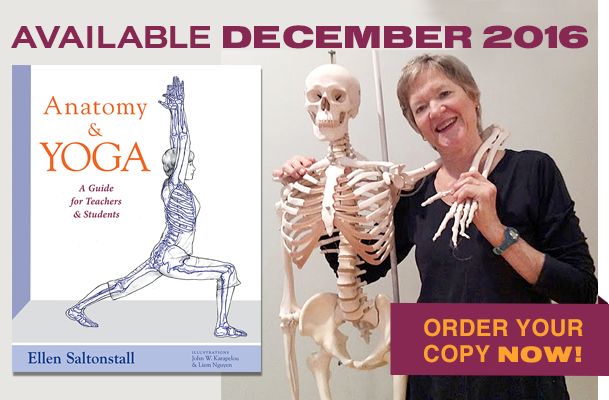 October 19 and 24, Webinar on Myofascial Release with Bodymind Ballwork, YogaUOnline. Register now.
November 2-6, Bodymind Ballwork workshop and teacher training at my NYC studio. Info here.
November 28 & 30, Webinar: Yoga for Arthritis Prevention: Healthy Hips with Dr. Loren Fishman and Ellen Saltonstall, YogaUOnline. Register now.